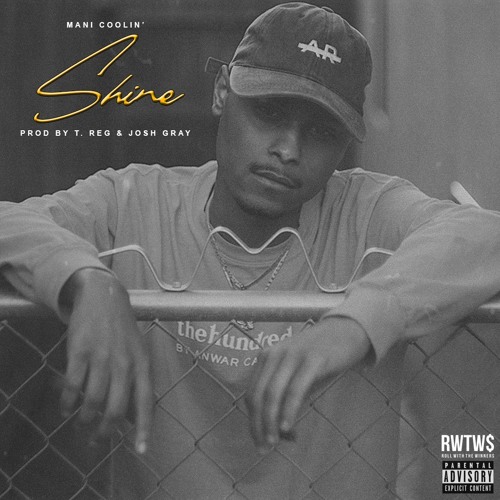 Mani Coolin' – Shine (Prod. T.Reg & Josh Gray) by Mani Coolin'
---
Following his debut album Here 4 Me Only, Mani Coolin' is back with the release of his new single "Shine" produced by T. Reg and Josh Gray.
The track features an introspective Coolin' barring his ups & downs about life and the music industry. Coupled with melodic production, this single is sure to trigger nostalgia, allowing listeners to take a deeper look inside the mind of Mani Coolin'.
"I wanna tell my story from here on out like I was doing before. I feel like I'm back in my bag, it's just time for people to hear the new records."
After dropping the collab track "That's On Me" featuring fellow LA natives Rucci and King Riko in January, it's safe to say Coolin' has no plans of letting up in the studio.
As a promise to not only himself, but his fans, "Shine" will be one of many bangers to come for the remainder of 2019.
Stream "Shine" by Mani Coolin', Available on all platforms Monday, May 6th.