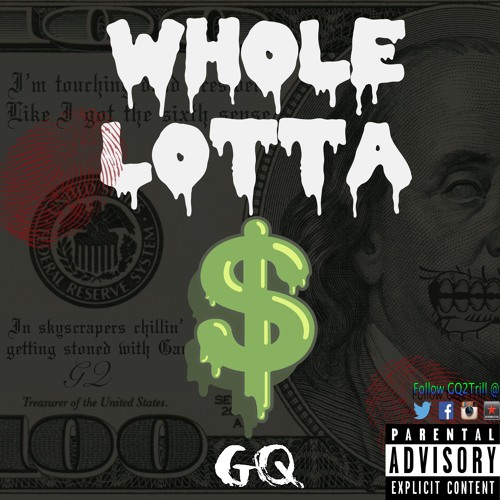 #WholeLotta (Clean) by G.Q.
---
#WholeLotta was an initial inspiration started by the concept of the daily grind and everyday ambition to succeed.
Crafted around the psyche and focus one must maintain to accomplish their goals. G.Q. illustrates his average
frustrations and hurdles he goes through to achieve his set goals. Whole Lotta gives the listener inspirational
motivation to succeed. This is the song someone listens to before buying their winning lottery ticket.